Military-Connected Resources
Military-connected students have one degree of separation from their military sponsor. Usually, the connection is biological, but it can also occur through adoption, foster parenting, or those with in loco parents' authorization.
MUSD is committed to supporting military-connected students and their families in school transition and registration as well as providing information and resources for academic enrichment. MUSD wishes to engage in school and community partnership initiatives to foster student success while meeting military-connected students' unique needs.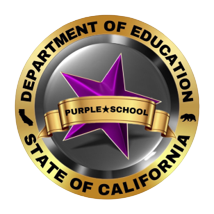 | School Site | Point-of-Contact | Phone |
| --- | --- | --- |
| | Mr. Richard Romo | 760-367-0750 |
| | Ms. Nicole Trejo | 760-367-3545 |
| | Mr. Derek Swem | 760-367-9507 |
| | Mr. Michael Ruggiero | 760-367-9591 |
| | Dr. Lorraine Miller-Nara | 760-830-1574 |
Enrollment and Registration
Military families in California can enroll in MUSD while also applying for special programs prior to arriving in the state.

MUSD Enrollment
Relocation
The Marine Corps School Liaison Program: SchoolLiaisonPCSBrochure.pdf
Resources
Military Interstate Children's Compact Commission (MIC3)
The compact helps military-connected students have uniform treatment while transferring between school districts in member states. Some of the issues the compact assists with are enrollment, placement, attendance, and graduation.