Morongo Educational Foundation, Inc.
MORONGO EDUCATIONAL FOUNDATION, INC.
"Invest in Excellence Invest in Our Future"
OUR MISSION
The Foundation is organized for the purpose of improving educational opportunities for students of the Morongo Unified School District. Our children are the future!
OUR HISTORY
The Morongo Educational Foundation, Inc. was established in July 2005. Our hopes are to continuously grow this foundation by ongoing efforts of volunteers within the district and community. Past, present, and future contributions from donors are much needed and appreciated. The endless vision to improve student learning will be the drive behind this organization and aid in developing fundraising efforts to sustain and support the foundation, its teachers, and students.
DONATIONS
The Morongo Educational Foundation, Inc. has obtained its tax exempt status from the Internal Revenue Service and is currently seeking support from individuals, small community businesses, corporations, and foundations to advance its mission.
Contributions may be sent to:
Morongo Educational Foundation, Inc.
P.O. Box 1209
Twentynine Palms, CA 92277
-- OR --
Please use the "DONATE" button below or scan the QR Code - If your phone is not able to scan the code please use the donate button.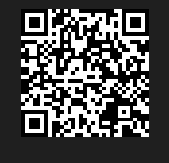 BOARD OF DIRECTORS
President
Doug Weller
Vice President
John Cole
Executive Director
Vonda Viland
District Representative
Sharon Flores
Treasurer/Secretary
Debra Manna
COMMUNITY MEMBERS
Frank Luckino
Ron Smith