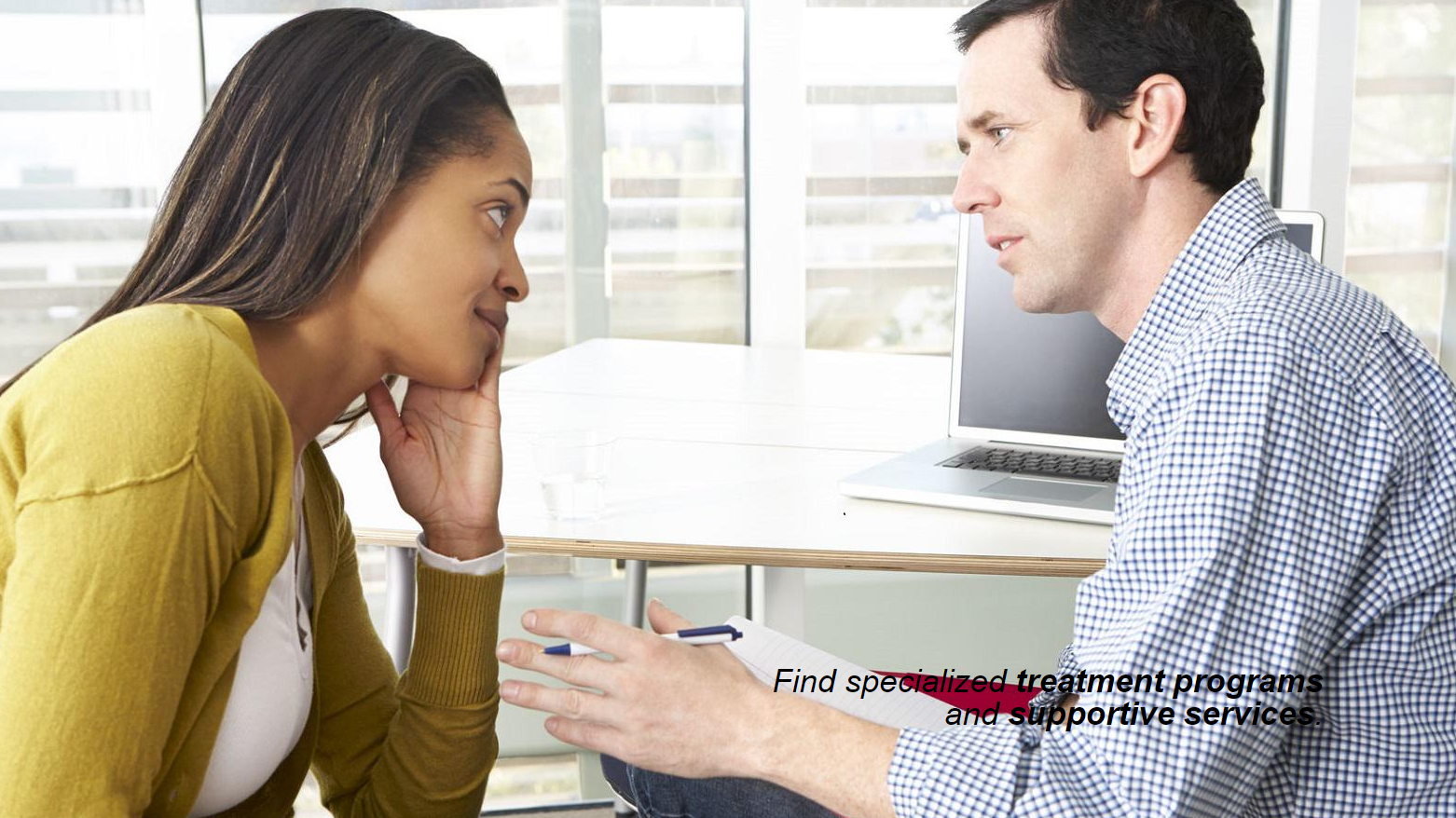 FIND SUPPORT
Call our Pacific Clinics Access Center toll-free at (877) PC-CARES (722-2737) if you:
Are experiencing an immediate crisis

Are experiencing symptoms that are hindering your normal functioning

Want to find help for yourself or a loved one
Our trained, licensed intake counselors can help you find the most appropriate program to meet your needs at a location near you. They can help assess your needs, schedule an intake appointment or provide referrals for community resources.
Pacific Clinics Access Center hours of operation are:
8:30 am – 5:00 pm, Monday – Friday
Other Crisis Resources:
If you or a loved one is in immediate danger, call 911 and ask the operator for an officer trained in crisis intervention for a psychiatric emergency

If you are experiencing difficult or suicidal thoughts:

Call the National Suicide Hotline at 1-800-273 TALK (8255)

Text NAMI to 741-741 to be connected to a free, trained crisis counselor on the Crisis Text Line

Click here to use the National Suicide Hotline's online Lifeline Crisis Chat feature

If you are outside of Los Angeles, Orange, San Bernardino and Ventura Counties, the National Alliance on Mental Health Illness (NAMI) may be able to help. You can reach NAMI toll-free at 800-950-NAMI (800-950-6264) Monday through Friday from 10 a.m. to 6 p.m. (Eastern time zone).
Services
Pacific Clinics enhances lives through specialized programs and supportive services for recovery and wellness, including:
Mental Health Treatment (including evidence-based practices and therapies, counseling, medication support, case management, support groups, peer support, and more)

Substance Use Disorder Treatment (Dual Diagnosis Services to treat co-occurring mental illness and substance use addiction)

Housing and Homeless Support Services

Employment Services (for current clients who quality)

Head Start/Early Head Start (early childhood education)

Wellness Centers

Integrated Care (whole-person care that treats physical, mental, and substance use holistically)
We provide programs across the lifespan to address unique needs. We offer services for:
Children and Adolescents (school-based initiatives, outpatient and in-home services)

Adults

Older Adults

Families
We recognize the importance of providing culturally and linguistically responsive services to address the diverse, hard-to-reach or underserved populations in our community through such programs as our:
Asian Pacific Family Center

Latino Youth Services (specializing in suicide prevention)

Hye-Wrap Program for the Armenian community
Program operating hours vary by site and may be available on weekends and evening hours.